News!​​​
​8-Feb-2014


The 2014 race season schedule is out​...
Photo by Janice Elkes, graphics by Scott Elkes
Photos by Scott Elkes,
​unless otherwise noted.
Peltier Chiropractic
Wellness Center​
Marion​, Ohio
www.drpeltier.com
​
​Call
​740.389.3330

- ​Kartington Raceway Sponsor​ -
Place cursor over pictures to pause.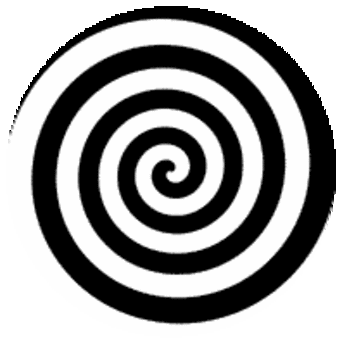 Map directions...
​LOCATION: Kartington Raceway,
​4300 Co. Rd. 124, Cardington, OH 43315
(approx. 25 miles north of Columbus, OH. Google directions. N I-71 from Columbus)

When close, look for and follow the Kartington signs.​​
Click Automotive
​New Albany, O​hio

​


​Call




​614​.855​.7636



- ​Kartington Raceway Sponsor​ -
Saturday's July 6


​Red, White and (black) Blue action...
Saturday's Under the Lights Moonlight Night
​November 9th Races


Dramatic scene from the 9/15 Senior Clone Feature Race

.

10/2
Nov. 14


​
​Breaking News!
Kartington Raceway and ​the "Midwest Asphalt Oval Series" (MAOS) have tentatively scheduled a 2014 race event.
​
​Learn more about this kart traveling MAOS race series...
Double click here to edit this text.
I want to thank all my banquet sponsors:

- Click Automotive

- Pirates​​​​ Cove Pizza

- Ohio Vally Dwarf Car Association

​- O'Reilly Auto part

- Fasttech Racing

-American power sports Karting

-OIL BAR
​​​​
​​
Feb. 16, 2014
​
Attention Kartington Karters and friends! The 2013 Awards banquet will be at the
Richwood North Union library, 4 East Ottawa Street, Richwood, Ohio.
Mark your calendar...
Saturday, ​​​
March 8th at 5 p.m..

​​
All are welcome to attend the Awards Ceremony for the 2013 Season Drivers Championship and Special Recognition Awards.
​
​A "Race, Tech, Conduct and Safety" Rules meeting follows the awards ceremony. Open discussions and/or concerns about current rules and to help establish rules for the 2014 season.

​​Kartington's race rules are based on comments and inputs from the participants and the things they would like to see happen--this is a great opportunity to talk about those items!

​​Thank you for a great 2013 and looking forward to the 2014 race season!
February 19, 2014​


​An Open letter to the karting community…

Jerry Myer's Facebook' page "Ohio Karting" has been a participant with the annual Race Car Show benefiting St. Jude* in Mansfield, Ohio. A very touching story has emerged. Jerry acquired a race kart chassis for his youngest daughter Carlie so that she can race with her older sister Kerrigan this year. Carlie then asked her dad if she could help raise money for St. Jude by donating her kart. She felt the kids with cancer need the help more and she can race next year.

Jerry's intention is to put a race ready kart up for auction or raffle. They are looking for a box stock clone engine, two 4-1/2" rims and other parts needed to complete the kart.

Contact:s:
Jerry Myers at Facebook
​​ (messaging to Jerry)

Race Car Show Facebook info (Messaging to Karolyn / Phone: (419) 989-1116)
Thank you for your support.
FOOD PROVIDED BY FOR2013 BANQUET
​